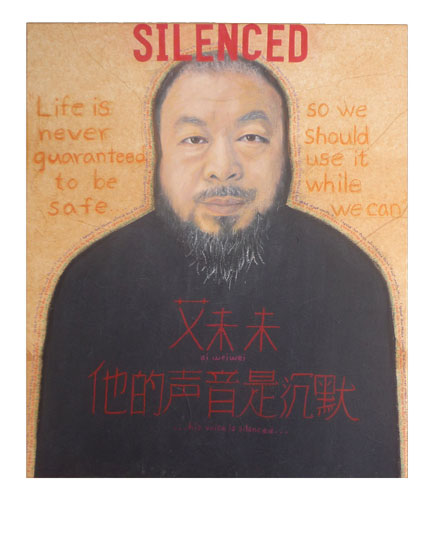 Weiwei &nbsp &nbsp 2011 &nbsp &nbsp 20"x24"
Weiwei, internationally known Chinese artist, was arrested and imprisoned for three months without trial. International protests gained his release, but he is confined to Beijing and not allowed to give interviews. Chinese authorities silenced him because his art works are critical of the Communist Party.
"Life is never guaranteed to be safe, so we should use it while we can. I speak for generations who have no way to speak out, and for those afraid and think it not worth it."
Chinese script: ai weiwei, his voice is silenced
B A C K